Uganda Student Blogs: Summer 2017
It is early July and we have been in Uganda for a little over a month now. Five weeks ago, we stepped off of our planes at Entebbe International Airport into a country we knew little about, to work with people that we barely knew. In the short time since arriving, we have participated in important work, developed close friendships, and have fallen in love with East Africa.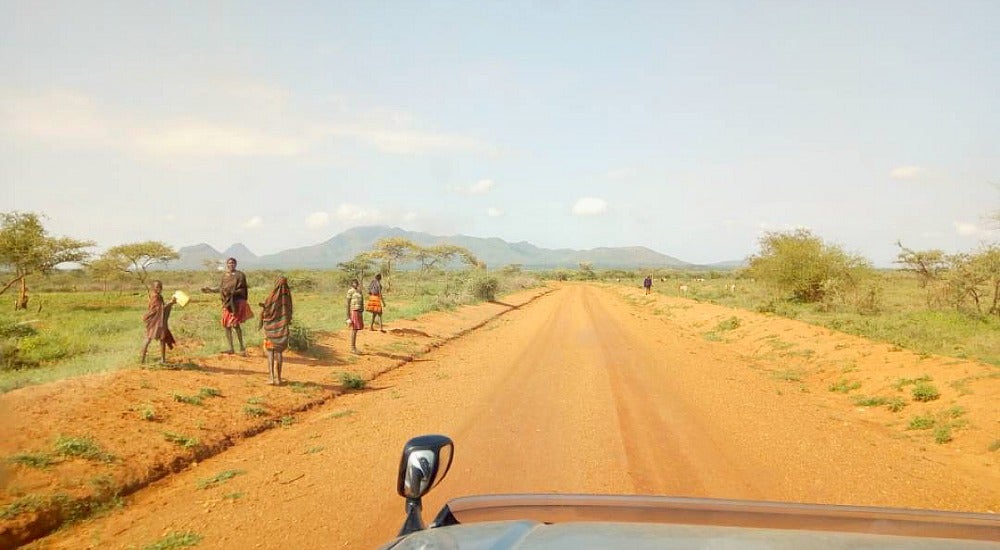 In June, our Digital Financial Inclusion team wrote, programmed, and executed a survey to determine how coffee farmers in a town in Central Uganda, called Mityana, utilized fertilizer and mobile money loans, which they received through the German coffee company Ibero and local partners. The DFI intern, Grady, accompanied enumerators to Mityana, participated in enumerator training, and observed how field research operates. In addition, gui2de interns helped Professor Billy Jack, the principal investigator for the project, analyze results of the survey and prepare a report for project partners.
"We use software like SurveyCTO and Stata that is at the core of most development projects."
Meanwhile, interns working with the Speak Up road safety program designed surveys to facilitate accident data collection and vehicle enrollment, made programs to check the accuracy of incoming data, helped analyze results, and accompanied enumerators to the field.
Arjun and Olivia accompanied the Eastern team to Jinja, where they saw the source of the River Nile and helped collect accident data from local police stations. Dani travelled to the far West of the country, near Mount Muhabura, which rests on the border between Uganda and Tanzania. Back in Kampala, all the Speak Up interns met with enumerator teams in the area to help check surveys.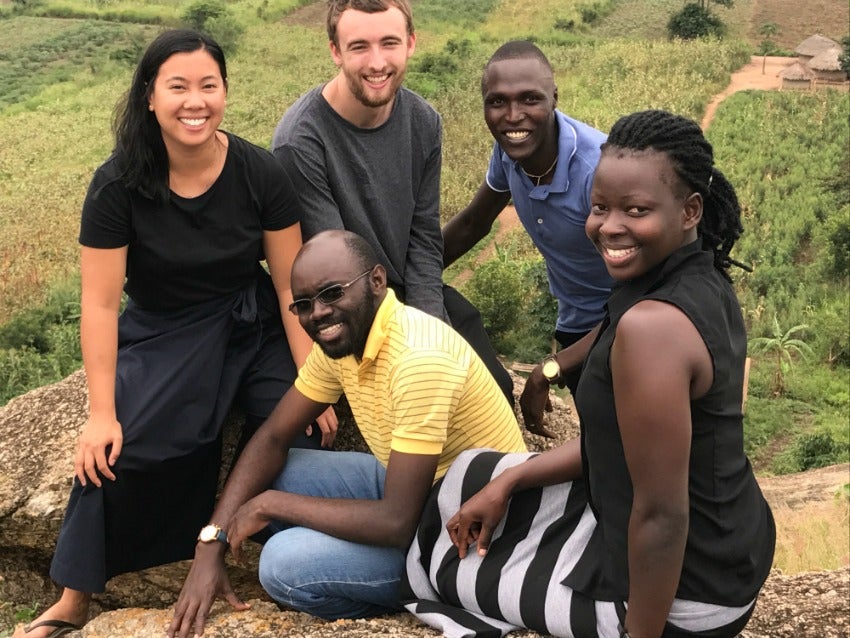 Through our work, we have developed extremely useful tangible and intangible skills needed for a career working in development. We use software like SurveyCTO and Stata that is at the core of most development projects. Moreover, our work requires us to write effective surveys, familiarize ourselves with RCT design, and learn the statistical techniques common in program evaluation.
More importantly, we have developed the capability to live and work in unfamiliar environments, seen the difficulties associated with implementing a project first hand, and encountered many of the problems that come up over the course of a project. None of these skills can be taught in a classroom.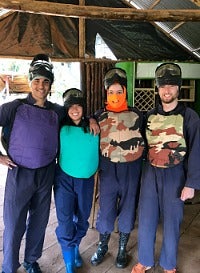 From working, living, and travelling with each other, we established close friendships with fellow Georgetown students, in addition to locals such as coworkers Andrew and Pauline.
Finally, the gui2de internship has allowed us to travel throughout East Africa and immerse ourselves in the local culture. Arjun, Grady, and Olivia went on a safari to Murchison Falls, Uganda's largest national park. They saw chimpanzees, elephants, giraffes, and a plethora of other animals in the wild. They also saw endangered white rhinos at a guarded sanctuary. Carrie abandoned Uganda to visit Nairobi and go on a safari with gui2de Kenya interns.
The entire team of Uganda interns spent a weekend on Bulago Island in Lake Victoria. The equatorial island is home to a stunning array of insects, birds, and reptiles as well as spectacular scenery.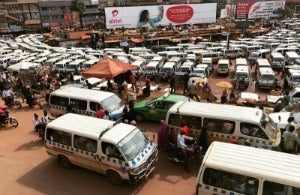 Travel has been fantastic, but living in Kampala has allowed us to experience the culture in a way that vacation does not enable. Uganda is simultaneously shockingly modern and tragically outdated. The country has almost universal 4g cellular coverage and mobile money usage puts Silicon Valley to shame: even in San Francisco people can't buy electricity or take out a loan just by dialing a phone number and entering a short code. However, most roads aren't paved and those with asphalt are typically plagued by potholes. Fundamental infrastructure such as addresses, running water, and mail delivery is somewhere between under-developed and non-existent.
Despite these problems, we have all found Uganda to be a spectacular country. The people are kind and helpful even though, or perhaps because, we are foreigners. Local food can be dicey, but it typically exceeds its reputation, and there is a remarkable selection of foreign food. And as for the scenery, Uganda isn't called the Pearl of Africa for nothing.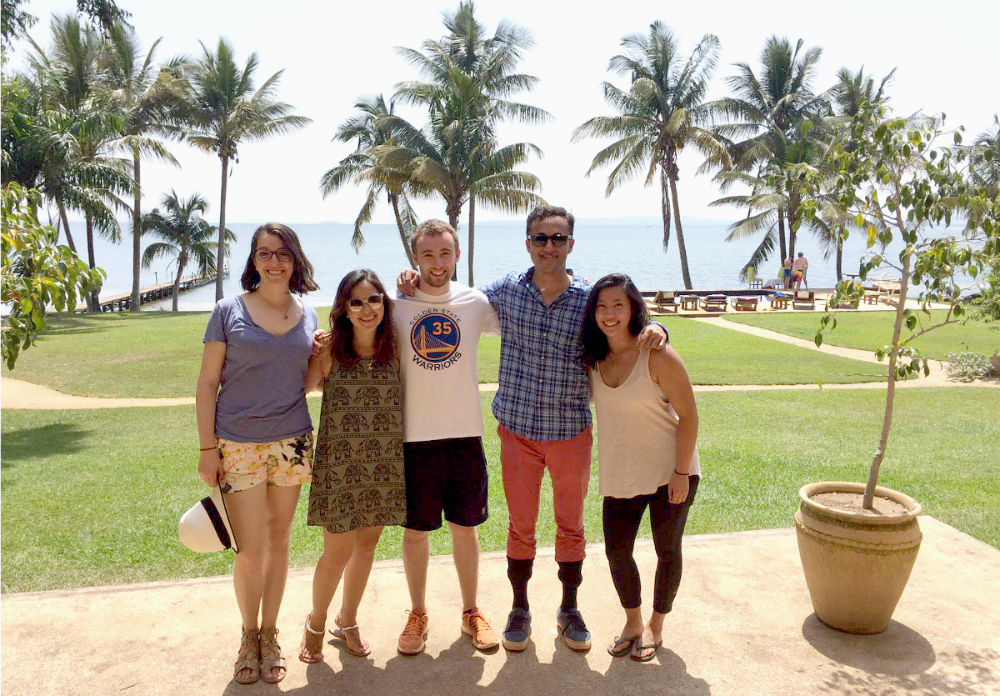 ---
Summer 2017 Photos from Uganda
The early bird catches the worm. It's a beautiful morning and the team is ready to set off for field work.

Team West at Lake Bunyoyi, trying to capture the nature of Uganda.

Team Central gathering data at the Kawempe traffic police office

Team North

Team West at the RPC station in Mbarara

Team Central

Olivia dancing the Kikiga dance

Searching for a case file

A debrief meeting to go over team results

Enjoying some maize

At the Dokolo station

A journey for data collection. Reagan and a local guide take position to mark a boundary where the vehicle could pass.

Paul making sure every accident involving a PSV is recorded