Shilpa Rao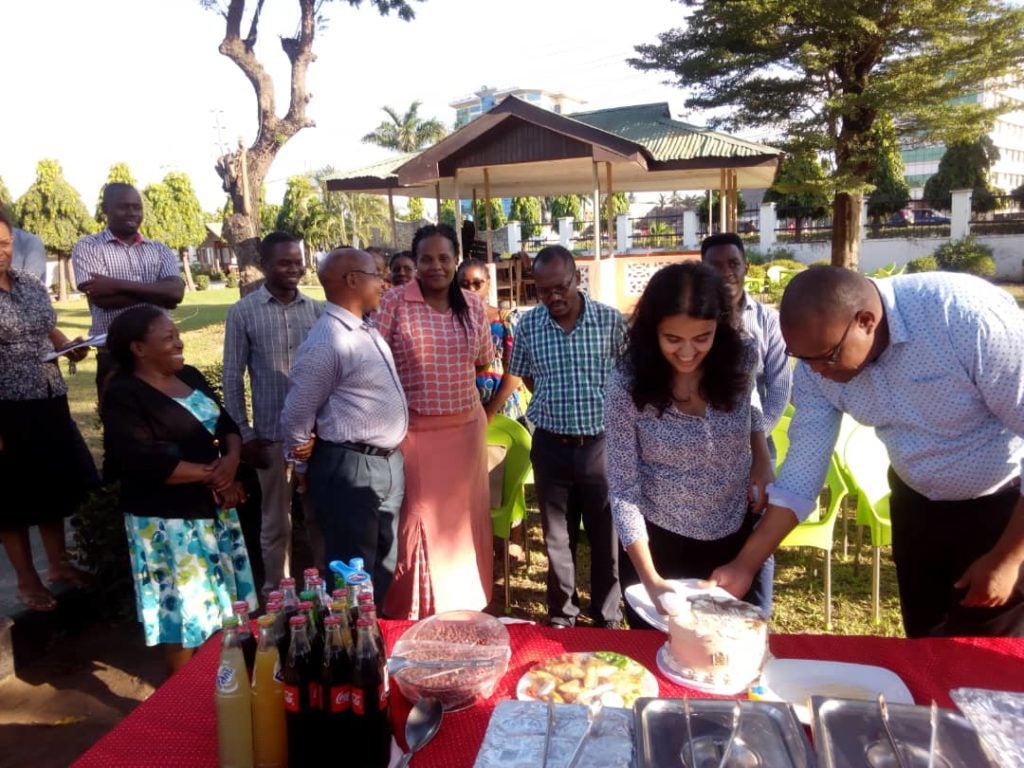 This past summer, I spent ten weeks in Dar es Salaam supporting the Tanzania Country Research Team of Research on Improving Systems of Education (RISE), a multi-country research program and partnership between Georgetown University and the World Bank seeking to improve school systems in the developing world. These weeks spent in Dar taught me a great deal about the education sector in Tanzania, as well as exposing me to the rich history and culture of the country.
The research I supported was comprised of two projects. The first was about the 3Rs curriculum reform, a recent Tanzanian education reform that reduced the number of subjects taught in standards 1 and 2 to reading, writing and arithmetic. Part of my work entailed conducting stakeholder interviews, analyzing survey results about teacher engagement, helping to facilitate a focus group discussion with local primary school teachers, and reviewing curricular materials. Through this work, I became extremely familiar with the success of different models of teacher training, strength of structures of accountability linking national and local government officials with teachers, and relevance of various curricular materials. Additionally, the opportunity to engage directly with major stakeholders gave me nuanced insight into the history of this curriculum reform.
The other research project I aided was focused on the political economy of education, specifically pertaining to mass classroom construction and education reforms implemented under the previous Tanzanian president Jakaya Kikwete. Three weeks into the internship, I traveled to Dodoma to do fieldwork for the project and spent the first few days there driving through the city and cold-calling on various government officials to request that they participate in interviews. We were able to speak with bureaucrats and Members of Parliament, who gave us different perspectives about the politics behind the reforms. Furthermore, through conversations and Google searches over dinner, we learned about the history of current Tanzanian president John Magufuli and the Chama Cha Mapinduzi (CCM), Tanzania's ruling political party.
The office I worked in every day in Dar was the Tanzania Institute of Education (TIE), roughly 15 minutes away from my apartment. TIE is a governmental office whose role is to set curriculum and design textbooks, and working in the TIE office taught me a great deal about the processes of establishing curriculum. At work, I supported TIE staff in reviewing and editing English-medium textbooks and was fascinated to observe similarities and differences between American and Tanzanian textbook content. My coworkers also explained to me the intricate mechanisms of textbook production, revision, and distribution.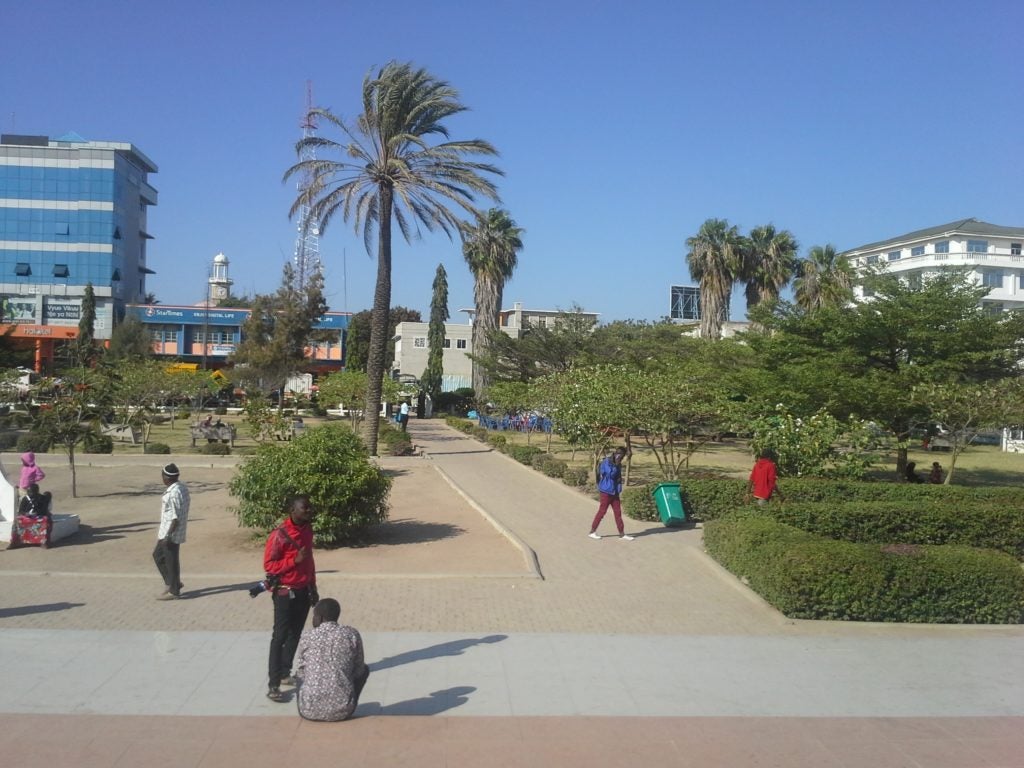 A major aspect of my work experience was the numerous conversations unrelated to work I had with coworkers over breakfasts of chapatis (buttery flatbread), bagia (chickpea fritters), mandazi (sweet fried dough) and spiced chai. We discussed a variety of subjects—everything from debates about whether Tigo or Vodacom is the better cell phone company to explanations of differences in the agricultural sector across regions of the country. Through these conversations, I learned about how Tanzanians from different backgrounds perceive their history, culture, politics and society.
On Tuesday and Wednesday evenings after work, our group of four interns had Kiswahili lessons with mwalimu Zawadi, who taught us basic grammar, a range of vocabulary, and Swahili time. I used much of the Kiswahili I learned in key everyday interactions: every morning, I took a bajaji to work, and I used phrases such as "punguza" ("reduce"), "mimi ni mwanafunzi" ("I am a student"), and "shilingi ngapi?" ("how much?") in bargaining with drivers. Knowing vocabulary was also helpful in ordering at restaurants and speaking with my colleagues.
On weekends, we visited the most beautiful beaches in and around the city, including Bongoyo, an island about 60 minutes away by ferry. We spent one weekend in Zanzibar wandering through the narrow alleyways of Stone Town, snorkeling in the turquoise waters of Kendwa Beach, perusing the food stalls at Forodhani Night Market, and eating delicious Swahili food. Another evening, we went to a popular restaurant called Samaki Samaki, where we listened and danced to bongo flava, a genre of hip hop music that originated in Tanzania.
One of my favorite aspects of Dar was the food. During my first week of work, one of my coworkers took me out to lunch at a Tanzanian fast food restaurant. It was there that I first tasted wali mboga mboga ("rice and vegetables"), which was to become a staple of my vegetarian diet. Also notable was our weekly excursions to a local Indian restaurant called Tamarind. And of course, my time in Dar would not have been complete without the mango passion juice I drank at nearly every meal.
My time with gui2de this past summer allowed me to engage deeply with various aspects of Tanzanian society and culture. I am extremely grateful to have spent so much time in this incredible country interacting with such a diversity of individuals and communities.