Odiche Nwabuikwu
My summer working with RISE in Tanzania was one of the most challenging and rewarding of my life. The past ten weeks were fast paced, but they also gave unique experiences I wouldn't have anywhere else.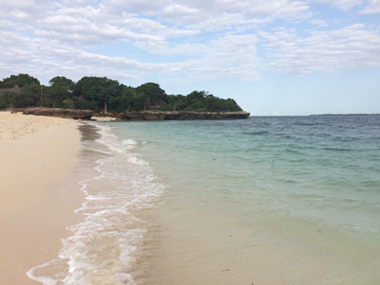 During the summer I worked with Twaweza, the Tanzania based research firm that partnered with RISE. Here, we were allowed opportunities that wouldn't have been possible in D.C. For example, we were able to interview education officials on their management strategies in order to create questions for a nationwide management survey. It was a really good opportunity to understand the work these officials did as well as their constraints they faced. Before this I had analyzed data from past surveys with these officials, but it was difficult to form a clear understanding of their job functions. Interviewing the officials and hearing about their goals for their constituencies was refreshing not only because it addressed the constraints of only working with data, but it also gave me the opportunity to see first-hand the dedication many of them had to providing good-quality education.
It was also great to experience Tanzanian culture. When I first arrived, everything felt familiar; the weather and the people all reminded me of my hometown of Abuja, Nigeria. Then I started to spot the differences very quickly, the most glaring one being that Swahili is the main language spoken in Tanzania. This was particularly interesting for me because Nigeria does not have central language that binds us together (we have pidgin English, but it has not been completely integrated into formal settings). It was great to see an African country that was committed to preserving its native language.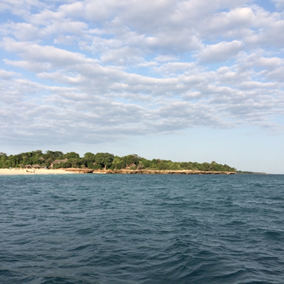 We were fortunate enough to receive Swahili lessons throughout the summer. This was very useful because we were able to communicate more easily when we went into town. People were also very helpful when we were confused, especially when they heard we were learning Swahili; they offered advice on vocabulary, grammar and even popular slang in order help us communicate better.
We also got a lot of time to relax and explore. My favorite outing was going to Bongoyo, an island close to Dar es Salaam. I wasn't raised closed to the ocean, so it was great to experience such a pristine and beautiful beach. We also went to Kariakoo, one of Dar's largest markets where we were able to find many beautiful souvenirs.
Working in Tanzania opened me to new, amazing experiences. While it will be hard to leave and return to D.C., I'm proud of the work I did, and I'll never forget the Dar es Salaam or the people I met here.