gui²de Staff – Kenya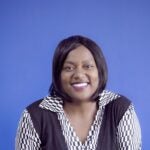 Martha Mutua
Project Manager, Digital Financial Inclusion
Martha Mutua started with gui²de in 2012 as a field team leader for the Comic FX-Financial Literacy project. Following this, she worked as a senior project assistant for multiple research projects conducted by gui²de in Kenya and Tanzania. Martha has over 7 years of experience in field research and project management. She holds a bachelor's degree in social science and arts, majoring in sociology from Moi University. Her experience has been significant in managing and administering randomized control trials across gui2de's Education, Road Safety, and Digital Financial Inclusion portfolios. Martha is now a Project Manager and oversees field management, Research Design Support, Communication, and Outreach. She is currently working on NCBA SASA, a project which evaluates a new method of extending trade credit facilitated by mobile banking and inventory management technologies to small-scale retailers in Kenya.
---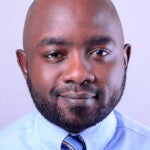 Josiah Muyesu
Project Manager, Digital Financial Inclusion
Josiah Muyesu joined gui²de in 2016, and is currently a Project Manager supporting the Zusha! road safety program and the evaluation of a stock financing product for small retailers under gui²de's Digital Financial Inclusion portfolio. Josiah has a twelve-year career in designing, implementing, and managing development programs focused on improving primary school outcomes in Kenya and East Africa, having provided technical support to initiatives such as the SWASH + project through CARE, the Discovery project with Social Impact, and the DERP project through RTI. Josiah is a graduate of Makerere University in Uganda where he pursued a degree in Development Studies (Governance), and he holds a Master's Degree in Project Planning and Management from the University of Nairobi.
---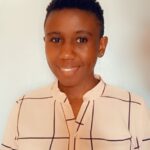 Josphine Okello
Administrative Assistant
Josphine joined gui²de -East Africa as an Administrative Assistant in 2016. She manages general office operations and also provides administrative and field support for gui²de's projects. Josphine has worked for the Kenya Bureau of Standards, the Postal Cooperation of Kenya, and Bodar Limited as a Customer Care agent. She holds a Diploma in Purchasing and Supplies Management from the Kenya Institute of Management (KIM) and a Diploma in Business Management from the Kenya Institute of Professional Studies (KIPS).
---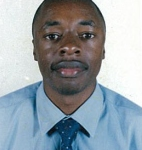 Enoch Ondera
Finance and Administrative Officer
Enoch joined gui²de-East Africa as its first employee in 2016 and was integral in setting up the newly-opened Nairobi office. He serves as the Finance and Administration Officer and is responsible for managing gui²de-East Africa's financial operations. Enoch has over 10 years of experience in finance and administration in areas such as accounting, auditing, taxation, and consulting, and has worked with international organizations such as PwC.
---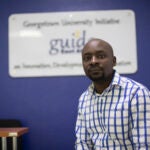 Alex Wendo
Project Manager, Digital Financial Inclusion
Alex Wendo is a Project Manager under gui²de's Digital Financial Inclusion portfolio. He first started working with gui²de in 2012 through their implementing partner Digital Divide Data.
Alex has worked on the implementation of several gui²de projects in Kenya, including the School Water, Sanitation and Hygiene Plus (SWASH+) community action project which tested innovative ways of improving governance and Education Management Information Systems (EMIS) in Kenyan primary schools, and the High Hopes project, which evaluated the use of mobile money platforms to incentivize saving for secondary education in Kenya. Alex has most recently managed the RCT of a weather-based index insurance product aimed at protecting smallholder farmers against weather hazards and is currently the Project Manager for a cash benchmarking evaluation of a refugee job training program run by the International Rescue Committee (IRC). Alex has a diploma in statistics and a bachelor's degree in Business Management from Moi University in Kenya.