gui²de Staff – DC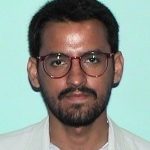 Ali Hamza
Senior Data and Research Manager
Ali Hamza is a Senior Data and Research Manager at gui2de's DC office. He has worked on over a dozen projects in East-Africa and South-Asia, focusing on education, health, sanitation, cash transfers, crop insurance, road safety, and financial inclusion. He has extensive experience designing and programming surveys, A/B testing, data collection and cleaning, training workshops, web-scrapping, fuzzy matching, and geospatial analysis. Before joining gui2de, Ali worked at the World Bank, IGC, and Punjab government. While working for the Punjab government, he implemented projects to improve service delivery and monitoring in the health and education sector using cheap smartphones.
Ali is also passionate about human rights, hiking, cooking, Urdu poetry, and gravel biking.
---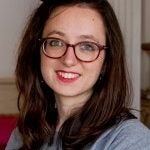 Béatrice Leydier
Data and Research Manager
Béatrice started with gui²de in 2016 when she was an MPP student at the McCourt School, first as a summer intern in Uganda and then as a research assistant for several Economics and Public Policy faculty. Following graduation, Béatrice joined gui²de full time as a Data and Research Associate, and currently serves as a Data and Research Manager. She has played a key analytical role in multiple projects across gui²de's Digital Financial Inclusion, Road Safety, and Education portfolios. Currently, she is managing Andrew Zeitlin's cash benchmarking study with the International Rescue Committee in Kenya, and supporting Jishnu Das on the Learning and Educational Achievements in Punjabi Schools (LEAPS) study. Before McCourt, Béatrice obtained a Master Degree in Management at HEC Paris and worked for a year in the private sector. When not crunching numbers for gui²de, Béatrice is most likely spotted in the DC improv comedy scene or discussing French politics.
---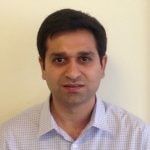 Shardul Oza
Senior Program Manager, Research on Improving Systems of Education (RISE)
Shardul Oza is a Senior Program Manager for the Research on Improving Systems of Education (RISE) Tanzania Country Research Team. Based in gui²de's DC office, he is responsible for managing the implementation of the RISE Tanzania Research Project, a six-year initiative examining the impact of basic education reforms in Tanzania. Shardul has a background in international development research and has worked for several organizations at the forefront of the evidence-based policy movement in South Asia, East Africa, and the United States.
---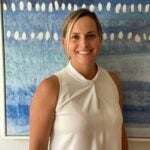 Whitney Tate
Director of Programs
Whitney Tate started with gui²de in 2013 as its first graduate assistant when she was a Masters student in International Development Policy (MIDP) at the McCourt School. Following graduation in 2014, Whitney worked briefly for the Strategic Impact Evaluation Fund (SIEF) and the Independent Evaluation Group (IEG) at the World Bank on an early childhood development systematic review. She returned to gui²de and is now the Director of Programs, and manages gui²de's international grant portfolio, operations, and staff. She was integral in establishing the gui²de-East Africa office in Nairobi, Kenya, for which she was recognized with the President's Excellence Award. Whitney has managed the implementation of the Zusha! road safety project, including the nationwide scaleup in Kenya and the randomized control trials in Uganda and Tanzania, and also several projects under gui²de's Digital Financial Inclusion portfolio in Kenya.